I picked up this hutch at goodwill for $25 I liked the curves, I am re doing my daughters bedroom and thought it might make the perfect piece for her.
I decided not to strip this piece and just sand which later became a HUGE regret, I primed the inside before painting it Gold. I used a spray paint my sister had 5 cans of this Berry color that she decided not to use which was perfect for her.
You need to check out the Painters Pyramids, I put under them under the Hutch before I spray painted. I LOVE THEM they are my new Favorite tool. I found them on
www.thediyclub.com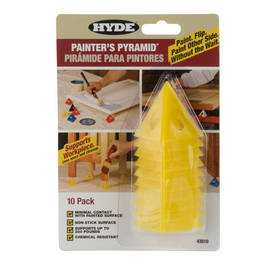 I let my daughter help paint the metallic gold on to the edging she did a great job. We also changed the knobs, I used some that I pulled off another dresser and Painted them as well. The metal decorative pieces I picked up a little while ago on clearance for 2/$1.00 they were perfect for my project.
The small glass pieces were broken so I am trying to decide what I am going to put in there so keep watching……